Associate Safety Professional (ASP) and Certified Safety Professional (CSP) Exam Preparation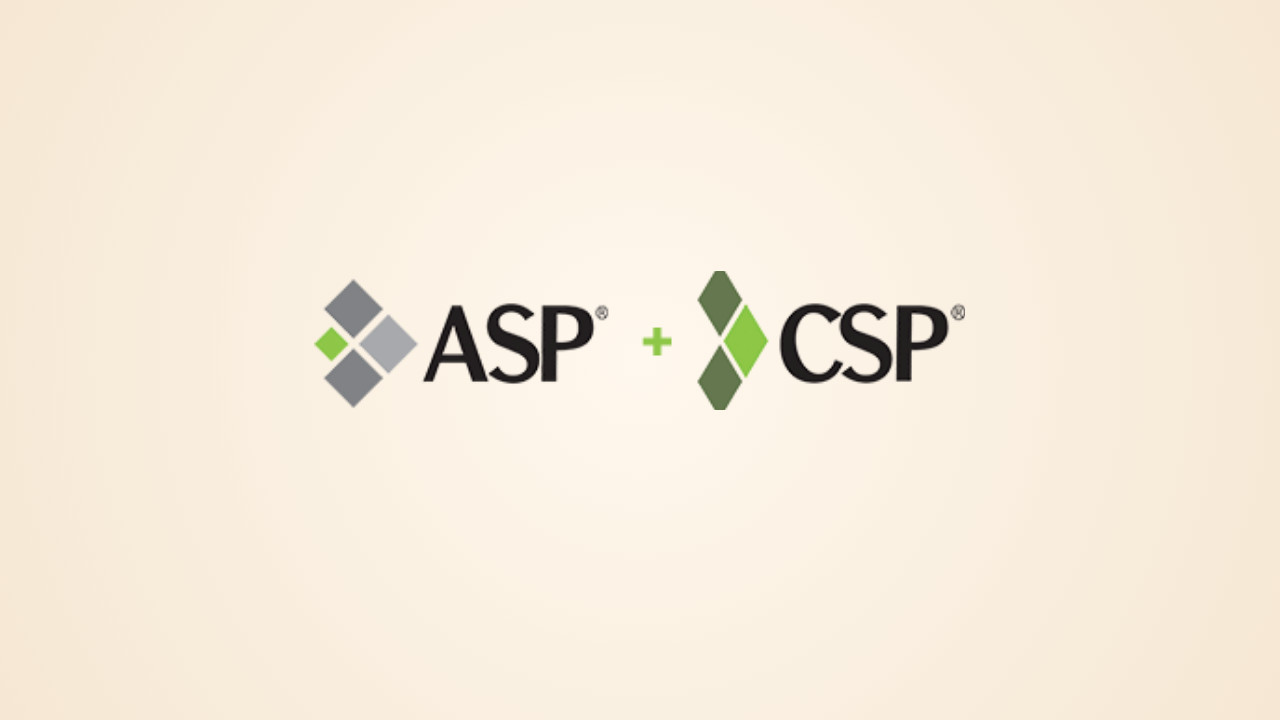 What it is
The Certified Safety Professional (CSP) Certification
BCSP awards the Certified Safety Professional to individuals who demonstrate competency and work full-time in a professional position wherein at least 50% of duties are safety program development and risk assessment devoted to the prevention of harm to individuals in the workplace environment.
this world class certification can help you in many ways
Why Achieve CSP
Moving up in your current organization
Moving to a private practice
Improve your chances for being selected for leadership and senior positions
Steps to become CSP
The Certification Process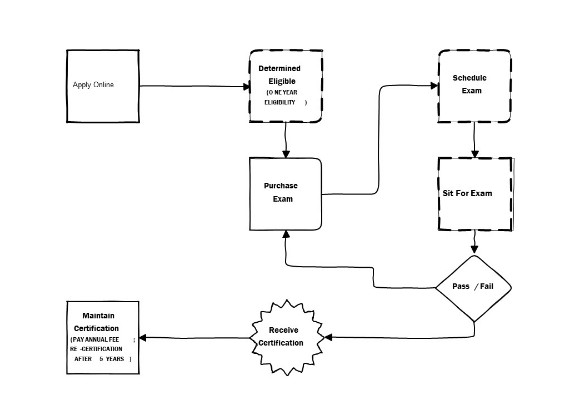 WHAT is required to qualify
Eligibility Criteria for ASP
Bachelor's degree or higher in any field from an accredited institution
Degrees outside the United States must be evaluated by BCSP's approved third party degree evaluators, so that U.S. equivalency may be determined,
The evaluation must be completed by a member of the National Association of Degree Evaluation Services (NACES)
Experience Requirements
Eligibility Criteria for CSP
CSP candidates must have four years of professional safety experience to sit for the CSP exam. Professional safety experience must meet the following criteria to qualify
Professional safety must be the primary function of the position; collateral duties in safety are not counted
The position's primary responsibility must be the prevention of harm to people, property, or the environment, rather than responsibility for responding to harmful events
Professional safety functions must be at least 50% of the position duties; BCSP defines full-time as at least 35 hours per week; part-time safety experience is allowed if the applicant has the equivalent of at least 900 hours of professional safety work during any year (75 hours per month or 18 hours per week) for which experience credit is sought
The position must have breadth of professional safety duties; this is determined by evaluating the variety of hazards about which the candidate must advise and the range of skills involved in recognizing, evaluating, and controlling hazards
The position must be at a professional level; this is determined by evaluating the degree of professional charge by which there is a reliance of employees, employers or clients on the person's ability to identify, evaluate and control hazards through engineering and/or administrative approaches
Brief about Exam
The Exam Overview
The CSP examination uses computer-based testing, with one item appearing on the screen at a time. You will simply use a mouse to point to the desired answer and click on it to select it. Answers can be changed the same way. You can mark items to return to later or simply skip them and move to the next item. At the end of the examination, there is a table of items and answers selected. The table also shows skipped and marked items. You can return to any item by simply clicking on the item number. Prior to beginning the actual examination, there is a tutorial. Your examination clocks begins when you officially commence with the examination itself. After completing the examination, you will select to end the exam to formally submit your examination for scoring. You will receive results before you leave the testing center facility. You will have FIVE AND A HALF (5.5) hours to complete the CSP examination. Examinations are closed book, and accessing external reference materials during your examination is not permitted. Refer to the Pearson VUE Computer-Based Testing Brochure located at bcsp.org for more details and requirements.
Certified Safety Professional (CSP) Exam
General Description
The examination contains 200 multiple-choice items with four possible answers and only one correct answer,
Data necessary to answer items are included in the item,
Each item is independent and does not rely on the correct answer to any other item, and
Formulas are embedded into each item that requires one.
Blueprint
Associate Safety Professional (ASP) Exam
Domain 1 - Advanced Science and Math; 7.4%
Domain 2 - Safety Management Systems; 17.22%
Domain 3 - Ergonomics; 9%
Domain 4 - Fire Prevention and Protection; 10.66%
Domain 5 - Emergency Response Management (ERM); 9.57%
Domain 6 - Industrial Hygiene and Occupational Health; 12.59%
Domain 7 - Environmental Management; 8.68%
Domain 8 - Training, Education, and Communication; 12.35%
Domain 9 - Law and Ethics; 8.38%
Blueprint
Certified Safety Professional (CSP) Exam
Domain 1 - Advanced Science and Math; 7.4%
Domain 2 - Management Systems; 19.5%
Domain 3 - Risk Management; 10.3%
Domain 4 - Advanced Safety Concepts; 22.9%
Domain 5 - Emergency Preparedness, Fire Prevention, and Security; 9.1%
Domain 6 - Occupational Health and Ergonomics; 8.0%
Domain 7 - Environmental Management Systems; 6.3%
Domain 8 - Training/Education; 9.1%
Domain 9 - Law and Ethics; 7.4%
We``ll Train and guide You to pass ASP &/or CSP Exams, First Time
Why 'Business Excellence'
4 Dedicated hours per each session; 32 hours in total
1 Session every Sunday: 2pm – 6pm
Delivered online (via Teams) by a Highly competent TRAINER
salient attributes
About the Trainer
BS Civil Engineer, Lead QHSE Engineer with hands-on diversified experience in 'Audit, Training and consultancy' across all the sectors.
Her professional qualifications include
Steel Construction G+1, Dubai Municipality
Project Management Professional, PMI, USA
Certified Safety Professional, Board of Cerfied Safety Professionals (BCSP), USA
Chartered Member IOSH, UK
Lead Auditor ISO 45001:2018, IRCA
Level 3 Train the Trainer, IOSH, UK