55001:2014
Asset Management systems
ISO 55001 specifies requirements for establishing, implementing, maintaining and improving an organization' asset management systems and can be applied to any organization where physical assets are central to their business.
The key benefits of ISO 55001 certification
These include, but not limited to the following
Managed risk - ongoing review of processes, procedures, and asset performance enables informed management decisions that balance cost, risk, opportunity, and performance to improve organizational efficiency and effectiveness, so managing and reducing risk associated with ownership of assets.

supports business growth and improvement - a robust asset management system (AMS) aids improvement with formalized, prioritized and coordinated implementation plans to which the entire organization can understand and commit.

benchmarking - as good practice in asset management is mostly independent of asset type, ISO 55001 enables the objective comparison of performance across industrial sectors, between regulated/non-regulated and public/private environments.

improved financial performance - a good AMS can facilitate improved return on investment and cost reduction without sacrificing short or long-term organizational performance, which in turn can lead to the preservation of asset value so aiding the bottom line/profit.

improved services and organizational sustainability - effective management of short and long-term effects, expenditures and performance improves sustainability, allowing the organization to consistently meet or exceed the performance and social responsibility expectations to satisfy the needs of stakeholders.

enhanced reputation through compliance - transparent conformity with legal, statutory and regulatory requirements and adherence to quality and asset management standards, policies and processes mean improved customer satisfaction, stakeholder awareness, and confidence.
How can we help you in achieving ISO 55001:2014 certification?
Our team of competent professionals will help you manage your business challenges, systems and risks to improve and protect your current and future environmental performance and meet your stakeholders' needs.
our in-depth understanding and the technical expertise of our auditors enables us to deliver tangible benefits to our clients through a structured project management approach

we know that good communication is pivotal in delivering transparency through every step of the AMS certification process

we work with our clients and set clear expectations for all parties on deliverables

our unique methodology helps organizations manage their systems and risks to improve and protect their current and future performance

we provide certification across all of the major management system standards

we can offer integrated assessments, thus delivering savings on both time and money

How'll we do it
The Process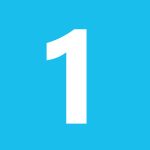 Gap Analysis Report
- Business Excellence' team will conduct an initial assessment/gap analysis according to the scope of services with reference to the STANDARD including office as well as sites
- A comprehensive written report will be presented to the Top Management on the status of the compliance against standard' requirements in order to know as to what are the gaps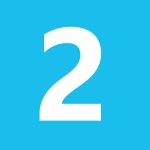 Awareness Training on the Standard and Best Practices
- Business Excellence's team will provide awareness training to the key process owners and relevant staff, on the requirements of the standard
- Further to this, they'll explain how these requirements apply to their business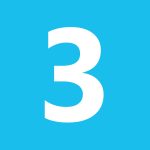 Documentation
Business Excellence' team will provide full assistance for the development of documentation according to the requirements
These documents will be of different types at different levels (in the order of importance) including policies, manual, system element procedures, and associated 'forms' including RACI matrix, process maps, risks & opportunities register, KPI's, etc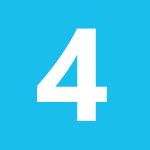 Implementation
Business Excellence' team will extend its full support in regards to the implementation of the aforementioned documented management systems in letter and spirit
This may include SWOT analysis, process mapping, setting objectives & targets, development of RACI matrices, training need analysis, internal audit, corrective action including root cause analysis, management review meeting etc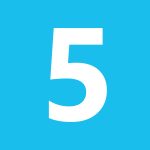 Mock Third Party Assessment
- Finally, a mock assessment by the 'Business Excellence' team will be performed before third-party arrives
- The detailed report of which shall be submitted to the management and will help rectify the non-conformities & concerns
- However, management to ensure rectification of the identified concerns within the time frame, as agreed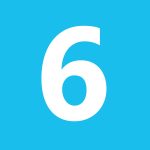 Review &/or Assessment by the Certification Body
- The selected third party to review documentation including records
- Lastly, conduct an onsite audit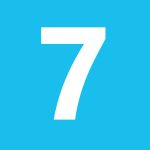 Closing Out of Non-conformities
- Consequent upon the independent review and assessment by the relevant authority, the corrective action plan to be developed for each of the non-conformities
- Business Excellence to provide guidance to implement the corrective action plan
The value of the money
Deliverables
Gap Analysis Report
To evaluate the existing systems to ascertain as to what is in compliance and what're the gaps and submitting a comprehensive report to the client
Documentation Kit
The templates for documents of all types (at all levels) including policies, manuals, system element procedures, work instructions, RACI matrices, forms, process maps, checklist, registers, etc.
Training on the Standard
On the requirements of the international standard and how these apply in the context of the business
Review of Documentation and Associated Records
- Business Excellence' team will review each & every provided document prior to finalization
- However, after review by us; the client shall also review these documents prior to approval
Support for Implementation
Business Excellence's team will extend its full support in regards to the implementation of the documented management systems in letter & spirit. This may include SWOT analysis, process mapping, risk assessment, objectives and targets, RACI matrices, training need analysis & training plan, internal audit, corrective action, management review etc
Mock Third-party Assessment
Finally, a mock assessment by Business Excellence' team will be performed before the third-party assessment and a detailed report of this shall be submitted to the management in order to help rectify the non-conformities & concerns
Submission for Review &/or Assessment by the Relevant Authority
The management systems documentation including records shall be submitted to the relevant authority for its review of documentation and on-site assessment
Corrective Action
Business Excellence' team shall help develop and implement corrective actions to closeout findings consequent upon 3'rd party review &/or assessment till approval of the management systems and issue of the certificate
Various Options
Delivery Methods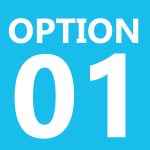 Face To Face (On Client' Premises)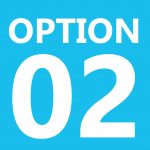 Online & Virtual (through e-mail, phone and video calling)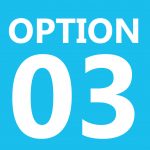 Blended (Mix of Option 1 & 2)