ISO 13485:2016
Medical Devices - Quality Management Systems
It is designed to be used by organizations throughout the life cycle of a medical device, from initial conception to production and post-production, including final decommission and disposal. It also covers aspects such as storage, distribution, installation and servicing, and the provision of associated services.
In addition, the standard can be used by supply chain organizations that are required by contract to conform. ISO 13485 helps an organization design a quality management system that establishes and maintains the effectiveness of its processes. It reflects a strong commitment to continual improvement and gives customers confidence in its ability to bring safe and effective products to market.
Why is ISO 13485:2016 important for your organization?
These days, medical device manufacturers often insist that their suppliers and service providers are certified to ISO 13485 as a pre-requisite for doing business. ISO 13485 certification is, therefore, an increasingly important differentiator for organizations looking to improve their marketability.
Whilst the primary objective of ISO 13485 certification is to facilitate harmonized QMS requirements for regulatory purposes within the medical device sector, companies also value ISO 13485 certification for the increased confidence that it gives patients and other stakeholders through its implicit promise of quality, consistency, and continual improvement.
How can we help you in regards to ISO 13485?
Whether you are looking to get certified against a globally recognized medical device QMS, or if it is towards compliance with the Medical Device Directive (MDD) 93/42/EEC or In Vitro Diagnostic Device Directive (IVDD) 98/79/EC, we provide a range of services including:
Gap analysis

Documentation against ISO 13485

Support for implementation in order to get international certification
How'll we do it
The Process (Development & Implementation of QMS against ISO 13485:2016)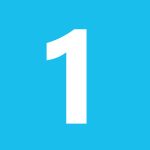 Gap Analysis
- Business Excellence' team will conduct an initial assessment/gap analysis according to the scope of services with reference to the STANDARD including office as well as sites
- A comprehensive written report will be presented to the Top Management on the status of the compliance against standard' requirements in order to know as to what are the gaps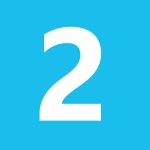 Awareness Training on the Standard and Best Practices
- Business Excellence's team will provide awareness training to the key process owners and relevant staff, on the requirements of the standard
- Further to this, they'll explain how these requirements apply to their business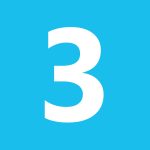 Documentation
Business Excellence' team will provide full assistance for the development of documentation according to the requirements
These documents will be of different types at different levels (in the order of importance) including policies, manual, system element procedures, and associated 'forms' including RACI matrix, process maps, risks & opportunities register, KPI's, etc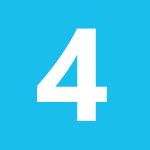 Implementation
Business Excellence' team will extend its full support in regards to the implementation of the aforementioned documented management systems in letter and spirit
This may include SWOT analysis, process mapping, setting objectives & targets, development of RACI matrices, training need analysis, internal audit, corrective action including root cause analysis, management review meeting etc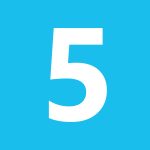 Mock Third Party Assessment
- Finally, a mock assessment by the 'Business Excellence' team will be performed before third-party arrives
- The detailed report of which shall be submitted to the management and will help rectify the non-conformities & concerns
- However, management to ensure rectification of the identified concerns within the time frame, as agreed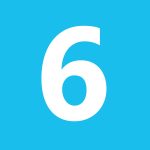 Review &/or Assessment by the Certification Body
- The selected third party to review documentation including records
- Lastly, conduct an onsite audit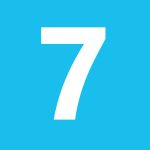 Closing Out of Non-conformities
- Consequent upon the independent review and assessment by the relevant authority, the corrective action plan to be developed for each of the non-conformities
- Business Excellence to provide guidance to implement the corrective action plan
value of the money
Key Deliverables (Development & Implementation against ISO 13485:2016)
Gap Analysis Report
To evaluate the existing systems to ascertain as to what is in compliance and what're the gaps and submitting a comprehensive report to the client
Documentation Kit
The templates for documents of all types (at all levels) including policies, manuals, system element procedures, work instructions, RACI matrices, forms, process maps, checklist, registers, etc.
Training on the Standard
On the requirements of the international standard and how these apply in the context of the business
Review of Documentation and Associated Records
- Business Excellence' team will review each & every provided document prior to finalization
- However, after review by us; the client shall also review these documents prior to approval
Support for Implementation
Business Excellence's team will extend its full support in regards to the implementation of the documented management systems in letter & spirit. This may include SWOT analysis, process mapping, risk assessment, objectives and targets, RACI matrices, training need analysis & training plan, internal audit, corrective action, management review etc
Mock Third-party Assessment
Finally, a mock assessment by Business Excellence' team will be performed before the third-party assessment and a detailed report of this shall be submitted to the management in order to help rectify the non-conformities & concerns
Submission for Review &/or Assessment by the Relevant Authority
The management systems documentation including records shall be submitted to the relevant authority for its review of documentation and on-site assessment
Corrective Action
Business Excellence' team shall help develop and implement corrective actions to closeout findings consequent upon 3'rd party review &/or assessment till approval of the management systems and issue of the certificate
Various Options
Delivery Methods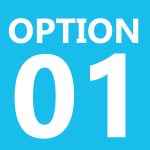 Face To Face (On client' premises)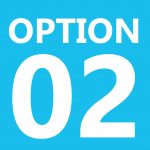 Online and virtual (through e-mail, phone and video calling)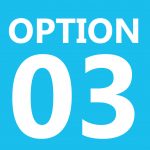 Blended (mix of 1 & 2)