ISO 50001:2018
Energy Management Systems (EnMS)
What's ISO 50001:2018 - Energy management systems?
World energy consumption continues to rise – it has more than doubled in the last 40 years and is projected to increase a further 30 % by 2040 (International Energy Agency (IEA), World Energy Outlook 2017).
What's more, energy is the major contributor to climate change, making up nearly 60 % of the world's greenhouse gas emissions. Managing energy in a better way helps the planet on which we live from the point of view of environmental sustainability as well as it saves money for organizations and society as a whole. A study commissioned by the Climate Works Foundation, a non-governmental organization that leverages the power of collective philanthropy in the fight against climate change, revealed that public health-related savings of more than USD 3.2 trillion would have been possible, had there been more efforts in regard to energy efficiency and reduction in carbon growth in the industrial and buildings sectors alone, we could make over USD 3.2 trillion in public health-related savings.
ISO 50001:2018, Energy management systems is a strategic tool developed to help organizations develop and implement management systems aimed to use their energy more efficiently and effectively.
What's ISO 50001:2018, energy management systems?
An energy management system helps organizations in managing their energy use in a better way. It involves developing and implementing an energy policy, setting achievable objectives & targets for energy use, and develop action plans to achieve them and measure progress. This can include the adoption of updated technologies geared towards energy-efficiency, reduction in energy waste & improvement in the current processes to cut energy costs.
ISO 50001 is an internationally agreed-upon set of best practices to help organizations establish & implement systems that can drive efficiency in the use of energy. Like other ISO management systems standards, it follows the "PDCA Model".
ISO 50001 is a set of requirements that enables organizations to
Develop energy policy
Set objectives and targets to meet that policy
Measure the results obtained
Analyze and evaluate the data to make a factual decision concerning better use of energy
Review the effectiveness of the policy
Continually improve energy management
Like all ISO management system standards, ISO 50001 has been designed for implementation by any organization in the public or private sector, whatever its size, activity or geographical location.
ISO 50001 does not fix targets for improving energy performance, which is left up to the user organization or regulatory authorities.
So, this means that any organization can implement its energy management systems against ISO 50001 regardless of its current performance and then continually improve at the rate determined by themselves, at efficiency & effectiveness regarding "energy".
What benefits ISO 50001 can bring about?
These include
Policies formalized
Increased efficiency which in turn results in cost-cutting cost
Enhanced effectiveness and hence productivity
Delivering financial and competitive advantage
Energy security risks reduced through improved energy performance
Increased stakeholders' confidence, hence better image & reputation
Better employee engagement due to organizational commitment to an integrated climate change emissions reduction strategy
Legal compliance as it's a requirement of the standard
Ease of integration with existing systems based on standards such as ISO 9001 and ISO 14001
Seamless migration from EN 16001 to ISO 50001

To which this standard contributes
The new ISO 50001 standard for energy management systems can help safeguard our future by making a positive difference in the here and now.
How'll we do it
The Process (Development & Implementation of Energy Management Systems against ISO 50001:2018)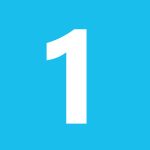 Gap Analysis against ISO 50001:2018
- Business Excellence' team will conduct an initial assessment/gap analysis according to the scope of services with reference to the STANDARD including office as well as sites
- A comprehensive written report will be presented to the Top Management on the status of the compliance against standard' requirements in order to know as to what are the gaps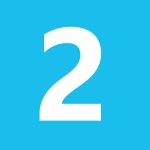 Awareness Training on ISO 50001:2018
- Business Excellence's team will provide awareness training to the key process owners and relevant staff, on the requirements of the standard
- Further to this, they'll explain how these requirements apply to their business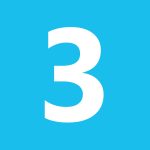 Documentation
Business Excellence' team will provide full assistance for the development of documentation according to the requirements
These documents will be of different types at different levels (in the order of importance) including policies, manual, system element procedures, and associated 'forms' including RACI matrix, process maps, risks & opportunities register, KPI's, etc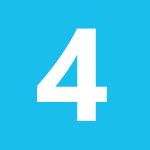 Implementation of Documented EnMS
Business Excellence' team will extend its full support in regards to the implementation of the aforementioned documented management systems in letter and spirit
This may include SWOT analysis, process mapping, setting objectives & targets, development of RACI matrices, training need analysis, internal audit, corrective action including root cause analysis, management review meeting etc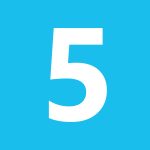 Internal Audit against ISO 50001:2018
- Finally, an internal audit by the 'Business Excellence' team will be performed before third-party arrives
- The detailed report of which shall be submitted to the management and will help rectify the non-conformities & concerns
- However, management to ensure rectification of the identified concerns within the time frame, as agreed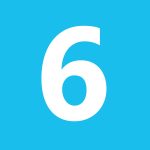 Audit by the Certification Body against ISO 50001:2018
- The selected third party to review documentation including records
- Lastly, conduct an onsite audit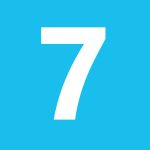 Closing-out of Non-conformities
- Consequent upon the independent review and assessment by the relevant authority, the corrective action plan to be developed for each of the non-conformities
- Business Excellence to provide guidance to implement the corrective action plan
value of the money
Key Deliverables (Development & Implementation against ISO 50001:2018)
Gap Analysis Report
To evaluate the existing systems to ascertain as to what is in compliance and what're the gaps and submitting a comprehensive report to the client
Documentation Kit
The templates for documents of all types (at all levels) including policies, manuals, system element procedures, work instructions, RACI matrices, forms, process maps, checklist, registers, etc.
Training on ISO 50001:2018
On the requirements of the international standard and how these apply in the context of the business
Review of Documentation and Associated Records
- Business Excellence' team will review each & every provided document prior to finalization
- However, after review by us; the client shall also review these documents prior to approval
Support for Implementation
Business Excellence's team will extend its full support in regards to the implementation of the documented management systems in letter & spirit. This may include SWOT analysis, process mapping, risk assessment, objectives and targets, RACI matrices, training need analysis & training plan, internal audit, corrective action, management review etc
Mock Third-party Assessment
Finally, a mock assessment by Business Excellence' team will be performed before the third-party assessment and a detailed report of this shall be submitted to the management in order to help rectify the non-conformities & concerns
Submission for Review &/or Assessment by the Relevant Authority
The management systems documentation including records shall be submitted to the relevant authority for its review of documentation and on-site assessment
Corrective Action
Business Excellence' team shall help develop and implement corrective actions to closeout findings consequent upon 3'rd party review &/or assessment till approval of the management systems and issue of the certificate
Various Options
Delivery Methods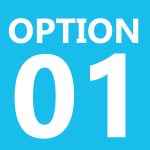 Face To Face (on client' premises)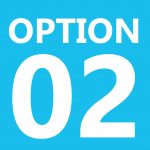 Online & Virtual (through e-mail, phone and video calling)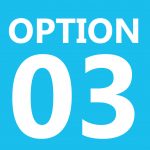 Blended (mix of option 1 & 2)