Quality Management Systems
Lead Auditor ISO 9001:2015
Course Objectives
- This is IRCA certified lead auditor classroom-based training course and hence meets the training requirement for initial certification as an IRCA quality management systems (QMS) auditor &/or lead auditor.
- This training is to provide participants with the knowledge & skills needed to fulfill their role as a fully trained lead auditor of QMS against ISO 9001:2015 QMS.
The course includes the 2-stage audit approach for certification of the QMS, in conformity with the ISO/IEC 17021 standard.
This course is aligned to the ISO 19011:2018, the guidelines on auditing ``management systems``.
Target Audience
- Those intending to acquire the competence to audit an organization's ISO 9001:2015 - based quality management systems, either as a third party or second party,
quality executives,
- Managers,
- Management Representatives,
- Existing internal auditors,
- Management systems consultants,
- Personnel who wish to pursue a career in QMS auditing, and
- Anybody, in any position, who's really concerned about the quality and interested in learning auditing techniques & skills, process, and risk-based approaches towards
establishing, implementing, maintaining and in particular auditing QMS.
Target Competencies
Upon successful completion of this course, the benefits achieved shall include, as follows
- Lead & manage 1'st, 2'nd &/or 3'rd party audits,
- Participate in the planning, coordination, preparation, conduct, and reporting of such audits,
- Present audit findings in a formal and clear manner to the relevant interested parties,
- Assess the effectiveness and adequacy of corrective actions taken in regards to the audit findings,
- Handle various difficult & challenging situations encountered during audits, especially third-party legal compliance audits,
- Satisfy the training requirements for initial certification as an IRCA QMS auditor &/or lead auditor.
Course Outline
- Business Excellence' team will review each & every provided document prior to finalization
- However, after review by us; the client shall also review these documents prior to approval
Certification
Business Excellence's team will extend its full support in regards to the implementation of the documented management systems in letter & spirit. This may include SWOT analysis, process mapping, risk assessment, objectives and targets, RACI matrices, training need analysis & training plan, internal audit, corrective action, management review etc
Course Duration
Business Excellence's team will extend its full support in regards to the implementation of the documented management systems in letter & spirit. This may include SWOT analysis, process mapping, risk assessment, objectives and targets, RACI matrices, training need analysis & training plan, internal audit, corrective action, management review etc
Various Options
Delivery Mode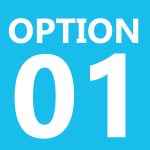 Face To Face (On Client' Premises)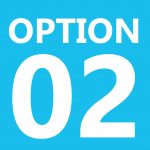 Online & Virtual (through e-mail, phone and video calling)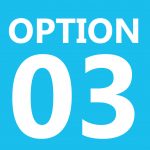 Blended (Mix of Option 1 & 2)
Tools & Techniques
Delivery Methodology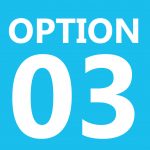 Workshop